Many families may not consider getting health insurance for their children. Parents often think that whatever coverage they have, either through their employment or their own plan is enough.
Many basic health services are available for children under your health insurance, but these are often limited to annual check-ups with doctors or dentists.
However, kids often need more care, but emergencies happen. Broken arms or a broken tooth can end up being terribly expensive and not covered by your standard health insurance policy.
What is Children's Health Insurance?
Children's Health Insurance, or CHIP, is an insurance program that provides low-cost health coverage to children from families that earn too much money to qualify for Medicaid.
They also may not earn enough to buy private insurance, so CHIP was developed to cover the middle ground. The CHIP insurance program is supported by state and federal governments.
The coverage is minimal, so if you have the need for more health care, then this program will likely not be adequate. The need for a specialist, like an orthodontist or specialty surgeon, will not be covered.
The services that are covered by CHIP can vary between states, so depending on where you live can have a big impact on the health care you are able to get. This is why investing in additional insurance is smart.
Children's Health Insurance Plan Types
If you find yourself needing to buy extra health insurance for your kids, then there are a few options available. These are child-only health plans separate from anything else you may have for your family.
These plans cover preventative care, injuries, illnesses, and other medical concerns that may arise. They work the same way as other plans, with deductibles or copayments, but they are only for children.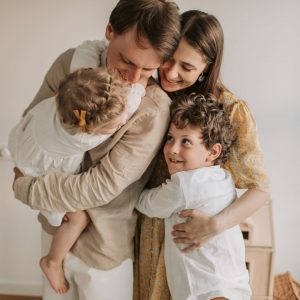 There are 5 types of health insurance available for children, including:
Major Medical Health Insurance
This is the ACA, or Affordable Care Act, and provides the same coverage as the plan for adults. It can be expensive but you may qualify for breaks. It may not always be available.
Short-Term Health Insurance
This policy is similar to the ACA but available on short notice and any time you need it. It is affordable but often has limitations, including not covering pre-existing health matters.
Fixed-Payment or Fixed-Indemnity Plans
These plans are often used when you already have coverage but not for something specific. They do take pre-existing conditions but cap the limit for a daily amount.
Cost-Sharing Services
Cost-sharing policies can help ease the burden of medical insurance because you share the costs with other participants. The costs of these plans can exceed what you actually need, and therefore not always a good deal.
Children's Health Insurance Program
CHIP, as mentioned, is Medicaid, but it varies between states and may not cover everything that you need. These programs are there to help parents pay for standard medical services.
Which Type Should You Choose?
Of course, you can always branch out and get private insurance, if you need more coverage. Many families get extra coverage, not because they necessarily need to but just in case.
If you are looking for extra insurance coverage for your child or children, then you can look into the plans already mentioned or private plans. Many of these plans can be very flexible to suit your needs.
Talk to your health insurance expert to find the plan that is best for your situation. You may only need short-term insurance to cover a special event coming up, or you may need something long-term.
Vision and dental coverage are considered standard but yet they don't always appear on every policy. If your child is involved with sports, then you want to be ready for anything.
You want coverage to be in place in the event your child gets sick or injured. If not, you will be out of pocket. Even if you do have insurance, you are likely required to pay the initial costs.
Other Options
You may also be able to get Qualified Health Plans, which are available for low-income families. You can ask your health insurance expert about this. They can also let you know about other plans available like Off-Exchange, Healthcare Sharing Service, and Catastrophe Plans.
There are also Multi-Policy Programs that often include a combined package of insured and non-insured benefits. These can give you more coverage and a variety of coverage that other standard plans do not.