Dental work is expensive. Just a visit to the dentist can cost a few hundred dollars. Getting work done or emergency care is going to be much more. Vision care is the same. Even if you have coverage from your employer, it is often a standard package that doesn't really work for everyone. Investing in vision and dental insurance can be a smart investment, as long as you get the right policy.
Dental Insurance
Not all dental plans are the same. Your dental plan at your job may work for certain aspects of your needs, but likely not all of them. Very often your dental plan from work covers just the basics.
But if you have dental problems, or your kids do, then you need a better plan. Meeting with an insurance expert can help you get additional coverage that works better.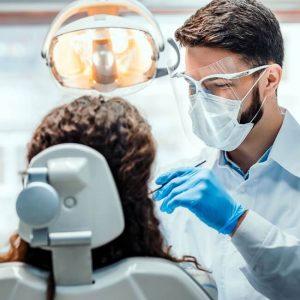 It's important you shop around to make sure you are getting the plan you need. All too often, we end up paying for a lot of services that we will never need or use. It's a waste of money and services.
An insurance broker can help you get the policy that will work best for you and your family. Growing kids alone have many different needs, like extractions, braces, and even emergency dental repairs.
It's also good to have a policy that allows for changes or alterations when you are renewing. Needs change and you need an insurance policy that can accommodate changes in your life.
Vision Insurance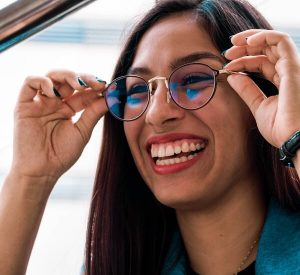 Once again, vision care can be varied. Not everyone in your family or on your standard policy will benefit. You can sometimes end up paying more for certain services not covered by your insurance plan.
Very often, your employment vision insurance is likely limited. This might be okay for a younger, single person, but it rarely works for a family or extended family.
Your insurance expert can help you find the best plan that covers the vision services you do need and doesn't include a bunch that you don't. Special prescriptions can be very costly and not covered by your work policy.
As we age, our vision needs to change, so you want a policy that can grow with you. That can also mean having a policy that is flexible so you can make changes as needed over the years.
Even emergency vision care can be quite standard on your policy from work. This often isn't adequate to help you when you need it most. You don't want to find yourself in a delicate situation and make a decision about care over money.
Health Benefits of Vision and Dental Insurance
Nothing is worse than a toothache that you can't do anything about. Proper dental care is directly related to other health issues. A rotten or damaged tooth can lead to other health issues.
If you have a bad tooth that is causing pain, it affects everything else in your life. There may be foods you are no longer able to eat, and the build-up of bacteria can cause all kinds of health problems.
The same goes for vision problems. If you can't afford a new prescription or vision treatments, it can decrease your eyesight, be a danger to you at work or driving, and reduce your quality of life.
Your bad vision won't correct itself and will only get worse. If you have insurance to cover all the necessary needs that arise with your teeth and eyes, you can continue to function and not worry about the cost of seeking treatments.
Why IS IT Important?
Having the best coverage for your dental and vision needs means you can take care of your teeth and eyes without worrying. A broken tooth or a scratched retina can be a real problem if left untreated.
If your insurance policy isn't tailored to suit you and your family's needs, then you are spying for services that you will never need. It also means you are not getting coverage for the ones you do.
If you still have to pay out of pocket for services when you already have insurance, then what is the point?
Talk to your insurance expert about getting dental and vision insurance. They can help guide you to a plan that will work for all your needs. If your child requires frequent visits to an orthodontist, then you can have that included.
You can also get a policy that you can afford. You need a plan that works for you on a budget you can afford. Different plans work in different ways, so you can discuss that with your dental and vision insurance expert, too. If your standard insurance plan isn't enough, find one that is.
CONCLUSION
The first benefit of vision and dental insurance plans is that they will help you save money. The second benefit is that you can also save time. The third benefit is that you will have peace of mind knowing that your family members are covered. The fourth benefit is the most important one, which is having a healthy mouth and eyes.
If you are looking for an insurance company that can provide you with a vision and dental plan, don't hesitate to contact us today. We will be happy to answer all your questions and guide you through the process of getting insured.